A Look At The Future Of Kitchen Designs
---
---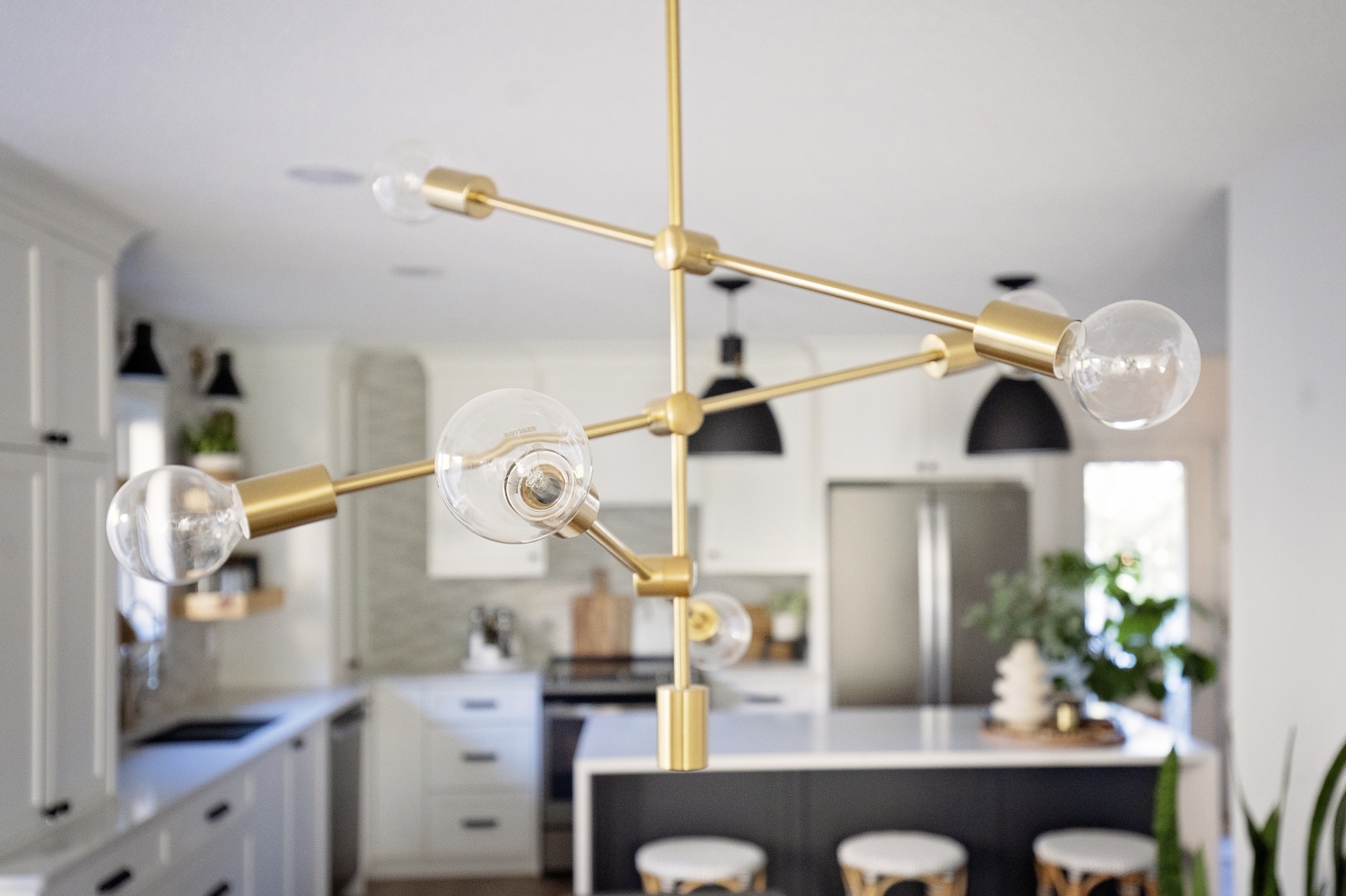 Six Kitchen Trends That Will Be Huge In 2023
The kitchen trends for the year are exciting! Classic shaker style is in high demand while adding crown moulding and designer hardware to add a custom element of class and style. While white is still the favourite colour, some bold accents like black, blue and green are gaining momentum.
Your kitchen is the "heart" of your home, and with our knowledge and experience, we can help you make your kitchen an area you will love. Kitchens are getting cozier, more livable, and more inviting.
Turning the Kitchen into a Multi-use space





A kitchen space can be transformed into a family gathering area by adding a well-designed island area with seating of four or more. An island is now more than just an area for food preparation and meals; it also doubles as a work/school area and a social hub when the company arrives. Sometimes highlighting the island with a deeper colour accentuates the space while allowing its dual purpose of practicality and a place to be to gather.


A kitchen with a well-thought partition.
Brilliant partitions bridge comfort and openness inside a contemporary "open-plan" living area. It is wise to use an open partition as it can be a beautiful display and a helpful room divider. Don't be hesitant to obstruct the line of sight to your kitchen to create a dedicated space for yourself to cook while giving privacy from a family room space. Consider a divider if you seek solace in kitchen space.


Creating a unique display in the kitchen.
Perfect for kitchen walls devoid of windows. To avoid giving the idea of multiple units attached to the wall, choose a solitary piece that serves more as a focal point than helpful storage. Small glass wall cabinets make for appealing display solutions for kitchen utensils.






Choose statement patterns for the kitchen wall.





Without dominating the space or detracting from the kitchen cabinets' classic beauty, patterns create a statement. Traditional kitchens frequently employ directional patterns. Focus on wall patterns that compliment the colour of kitchen countertops and cabinet interiors. We are all used to seeing a conventional backsplash tile, but a well-chosen wallpaper or paint feature may be just as effective and more budget-friendly than tile.


Layered Lighting is the answer.





Lighting the focal point in a kitchen adds individuality and helps distinguish the room's main parts. But, functional future kitchen designs depend on mastering the art of layering lights taking into account kitchen layout and utility. You need a fixed quantity of lighting designated for work and prep areas. It is important to remember to keep the lighting in your kitchen simple as well. Well-positioned pot lights are fantastic to ensure you have enough lighting to work. Pendant lighting over an island and undercabinet lighting can accentuate the space while showing off your flare for design.


Utilize organic materials in the kitchen.





A kitchen gets warmth and depth from natural materials. Post-pandemic kitchen designs have revolutionized and expanded the use of natural materials. Quartz countertops have become more commonplace as they have a strong aesthetic appeal. Woods with solid characteristics, such as white oak, walnut and pine, are being used to highlight an island or floating shelves.
The trends for 2023 indicate the departure from the typical all-white kitchen. You can check out kitchen designs with a circular island. Natural wood highlights and softer colours are appealing. A well-designed island with comfortable spaces for seating will make your kitchen an inviting multi-purpose kitchen.
Open shelving has taken the place of glass inserts in your cabinet doors. This is an opportunity to present a mixture of decor items and your everyday kitchen essentials.
Are you renovating the kitchen? You can have a stress-free, cost-effective renovation experience with us. If you have any questions, call us at 306-621-7200.
---