ICF foundations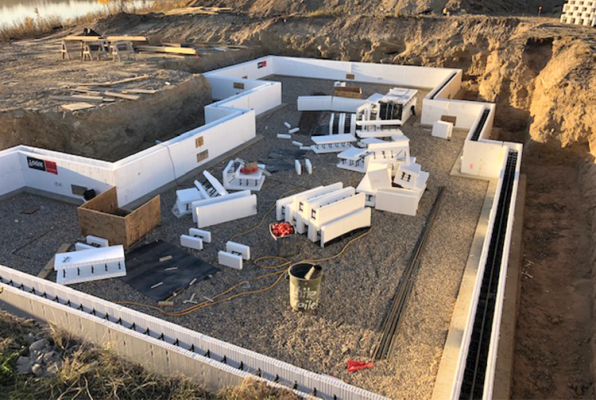 Durable, strong and energy efficient foundations to support building foundations for years to come
SveinCo Developers are strong proponents of choosing Insulated Concrete Form foundations (ICF Foundations) to support any kind of new build. At double the strength of basic concrete foundations, ICF foundations support structures through the most torrential weather conditions while maintaining continuous insulation and protection from the bricks that contain it. No moisture intrusion, cracking, or heat damage will reach the concrete—a cause for potential problems later on.
SveinCo contractors are seasoned in laying ICF foundations having poured many foundations for builds in the Yorkton, Saskatchewan area. After getting a sense for the lay of the land, we fortify the right areas by laying expanded polystyrene foam panels that make up the building's foundation and pour grade-A concrete to support a foundation that is strong, energy efficient, and long lasting. ICF foundations are ideal for residential builds, commercial projects, and anything in between.
As the latest development in construction, ICF foundations are well-worth the added value in staving off foundational repairs due to time or environmental conditions. If you're unsure about going with a regular foundation or an ICF one, let us tell you more about the added benefits of choosing ICF. Call us today for a free quote!
Photos
---