Commercial Millwork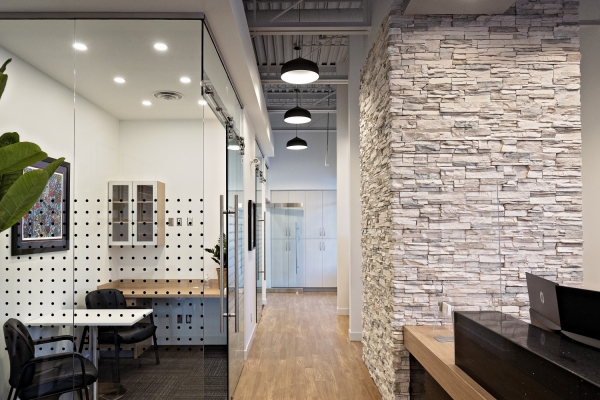 Discover the endless possibilities of custom millwork and cabinetry for your commercial renovations
Commercial millwork includes anything from custom designed trim and flooring to crown molding and paneling. It's the decorative components of a renovation that take your commercial space to the next level. Whether you're completing a new commercial office development or looking to revamp your current one, commercial millwork is the way to go. We deliver high-quality products will exceed your expectations and last for years to come. Our portfolio includes custom wood trim, cabinetry, countertops, laminate finishing and more.
SveinCo Developments is your exclusive resource for custom millwork and cabinetry in the Saskatchewan area. We're the only developers in the area with our own commercial millwork division, and take pride in our unique service offering that is unmatched in quality and craftsmanship.
Stand out from the rest with uniquely designed cabinetry in your executive office space
From custom trim designed for your executive office spaces to decorative paneling used to enhance your new luxury bathrooms, let us take on your commercial improvement plans with our millwork expertise to improve your space. You create the vision and leave us to the execution.
---