Quartz & Granite countertops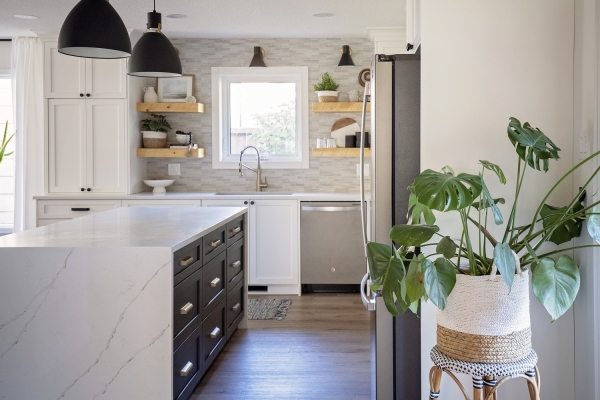 Luxury, natural beauty, unique, long lasting, one of a kind stone patterns…
These are all qualities used to describe the aesthetic beauty of granite and quartz stone countertops. They are as unique and breathtaking as they are scratch and heat resistant, providing you the opportunity to enjoy the benefits of your investment for years to come.
Quartz countertops are emerging as the top choice for kitchen and bathroom for their durability, medium-tier cost, and relative color consistency compared to granite tops. With quartz countertops, there's no need to seal the surface as they are non-porous and scratch-resistant. If you like the natural look of stone countertops but prefer the pattern consistency of laminate, quartz countertops are the ideal way to obtain the best of both worlds. Achieve the exquisite, luxury look you desire with an investment you can feel confident about.
Granite countertops continue to be a popular choice among homeowners and designers for their unique and natural, luxury look as well as their exclusive qualities. The stone properties of granite deem it resistant to scratching, staining, and heat damage, allowing you to place hot pans directly on its surface and prep food without the worry of knife scuffs as you would a laminate counter. Though generally higher in price compared to other counter materials, granite surfaces are an indisputable way to upgrade your kitchen and bathrooms—adding tremendous value and a little sparkle to your home.
If you're on the fence about which surface to install in your home, give us a call with any of your questions and concerns. We'll help guide you to making the best decision for your home and your budget.
---