Framing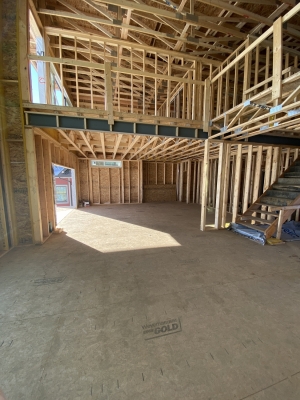 SveinCo Developments offers custom framing services to build the structure of your commercial or residential development. We construct wood and metal frames on both regular concrete foundations and ICF foundations, depending on an analysis of your needs and budget.
A strong, carefully built frame is elemental in supporting any type of build. SveinCo contractors are certified and skilled in constructing frames for all types of builds, and have years of experience building durable, stable frames for a variety of architectural plans in the Saskatchewan area.
When planning the structure of residential builds, we consider these two framing options depending on what materials will be used and type of home or building that will be constructed.
Platform framing, also known as western framing, is a new and more common approach to building structures that have more than one floor. Frames are built at the single-floor height using metal plates enabling additional floors to be added upward one floor at a time. This process is often quicker and more efficient than other framing styles because less wood is used, less labor is required, and the safety level for workers is higher.



Balloon framing is best used for stucco and masonry walled homes, vaulted ceilings and windows, and homes with a two-story or open foyer. This style differs from platform framing in that the support beams used for the outside frame run full height—from the base of the building to the top plate—as opposed to separate studs supporting individual floors. These beams are a little more work intensive to erect due to weight and height; however, benefits include increased flexibility in open space design and high resilience to withstand high-speed winds and other extreme weather conditions.
---