Finishing Carpentry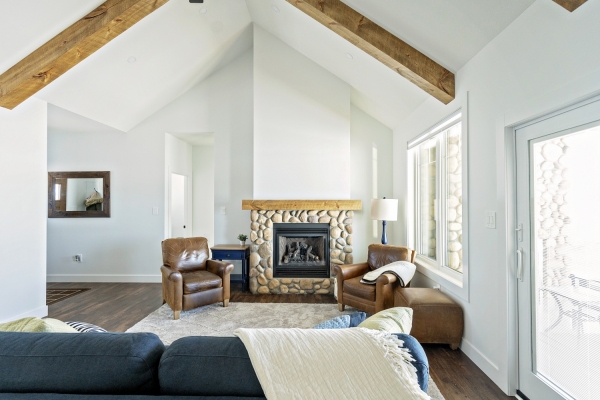 Add the finishing touches on your newly renovated space
Finishing carpentry is the icing on the cake—it's the last touch of accents to a new build that have the power to transform an otherwise completed room into one full of warmth, inspiration and aesthetic revere. Thoughtful craftsmanship and precise attention to detail are elemental in completing a polished look. SveinCo contractors are well-versed in working with various types of materials to know the best approach for adding those quintessential finishing touches to your space.
After the building structure is complete, fully wired, insulated and equipped with plumbing, we call on our artisanship to perfect the trim around the windows, doors and stairs, add crown molding to your walls, beams to your ceiling and align the grain in your new wood flooring. We cut and fit all materials to your home's specifications to give you that "aha" moment of satisfaction when you look around the room. Nothing puts a smile on our face more than seeing the beaming grin of a satisfied customer.
But you don't have to have a newly built house to request the perfecting qualities of finishing carpentry; even the subtlest fixes to your current home can make a lived-in home look flawless. With years of time spent cultivating their craft, SveinCo contractors can't wait to put their skills to the test and transform your home into the impeccably finished one it was always meant to be.
---